Click on the photo below to go to the Minnehaha Conservation District website
The Sioux Falls Bird Club maintains a wildlife blind at the 100 acre Dewey Gevik Outdoor Learning Area just to the west of Wall Lake in Minnehaha County. The area has miles of permanent trails, an outdoor classroom, large observation deck, maintained toilets and a paved parking area.
Dewey Gevik area is operated by the Minnehaha County Conservation District, which has limited funds. Donations to help maintain this 100 acre nature area will help keep it in top condition. To donate, go to: http://minnehahacd.org/donations/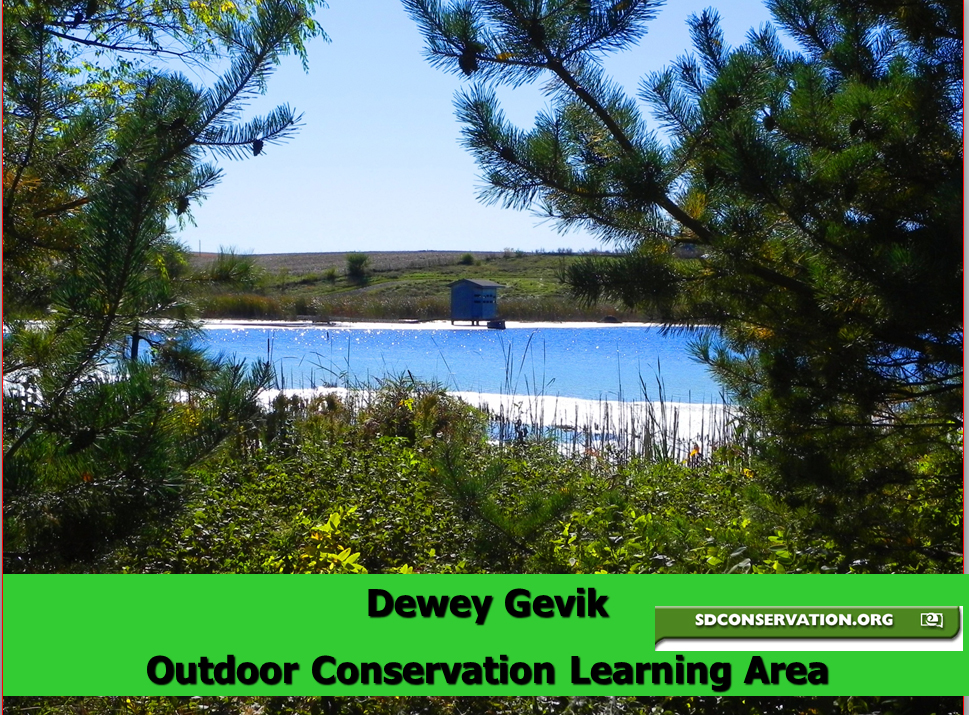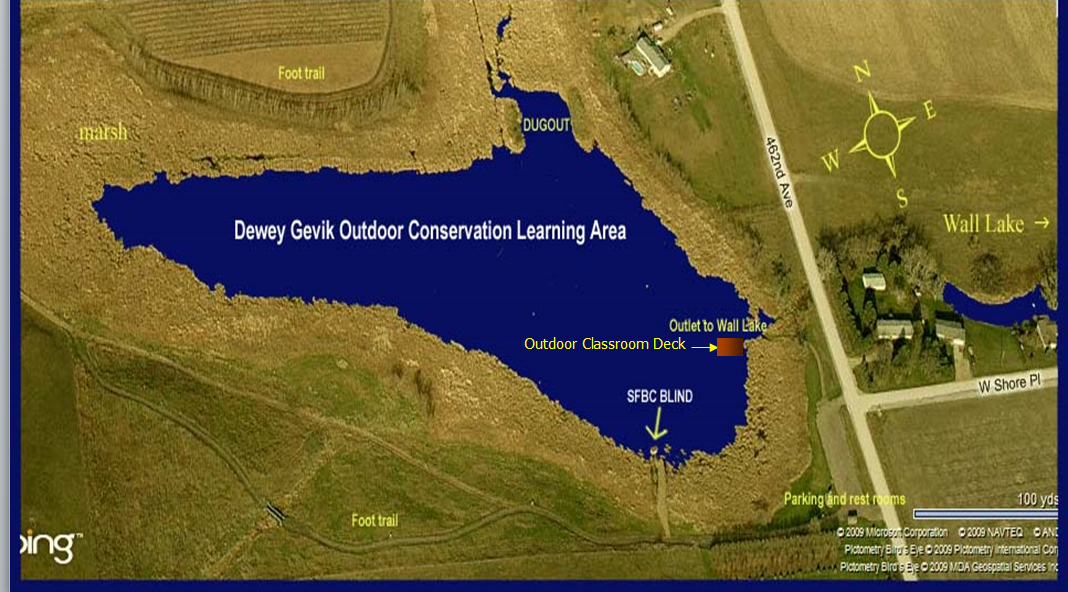 Composite of three photos for "Pelican Night"
Pelicans over Dewey Gevik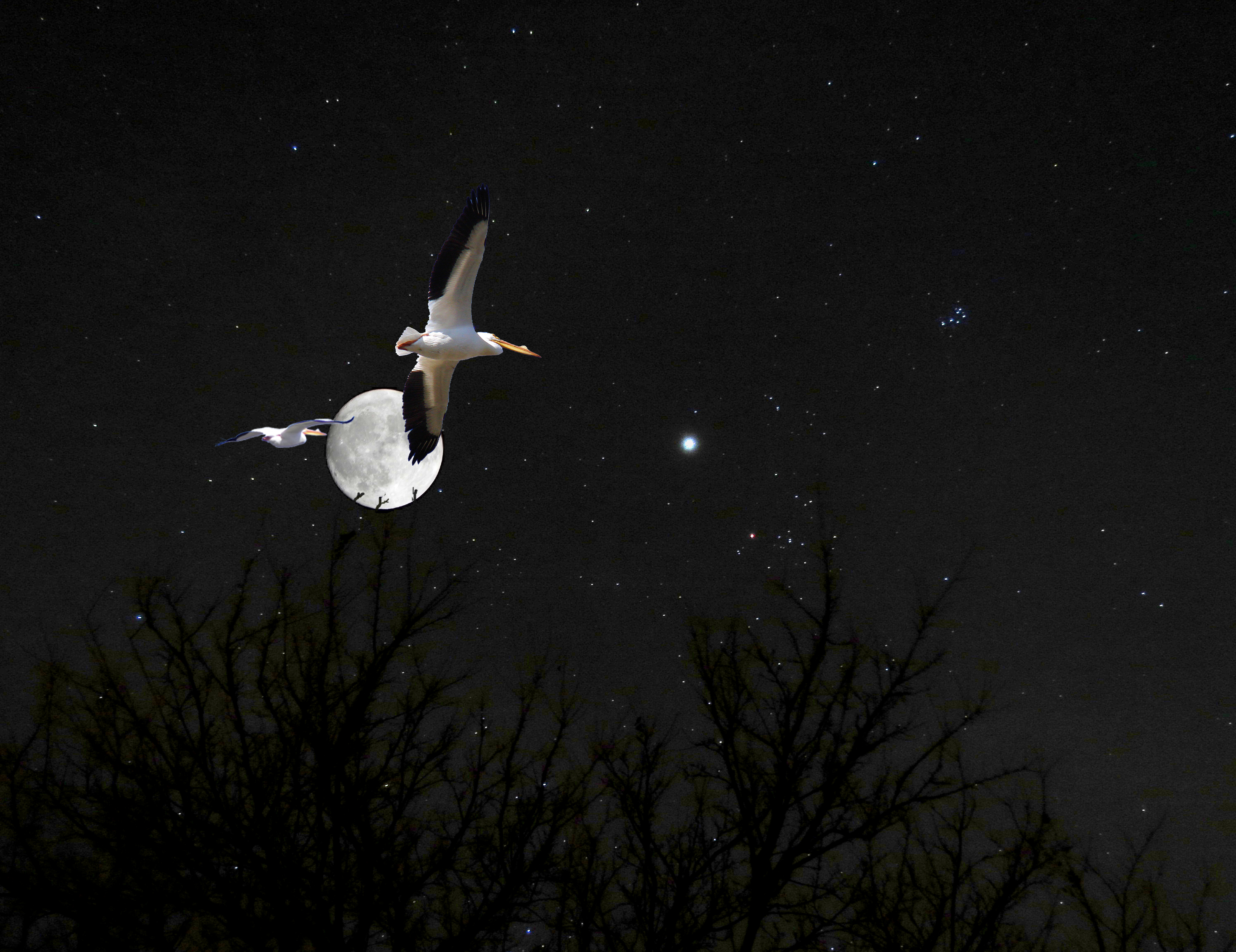 OUTDOOR CLASSROOM BUILT BY IZAAK WALTON LEAGUE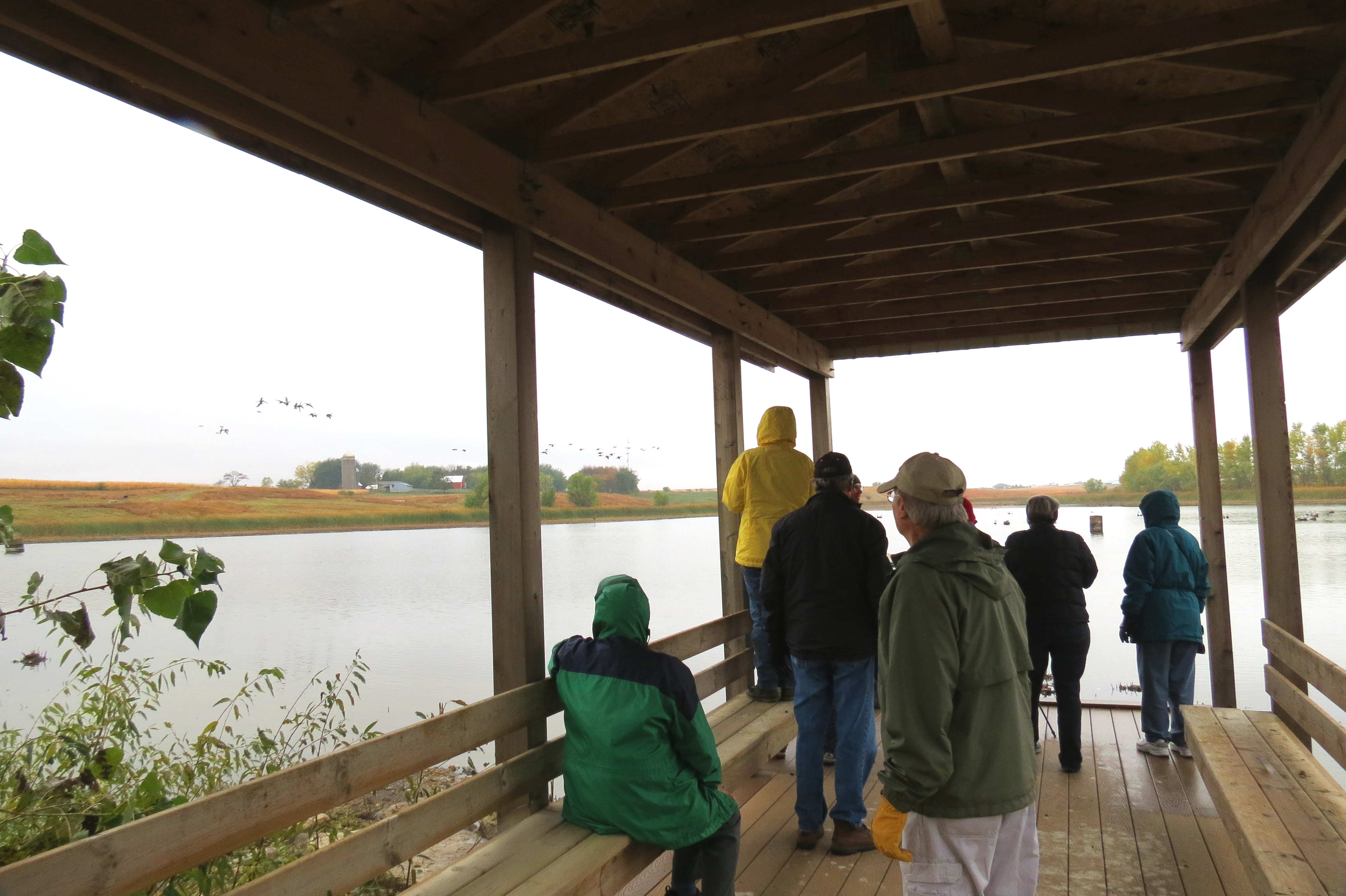 Looking north from SFBC blind
Last week of Summer 2014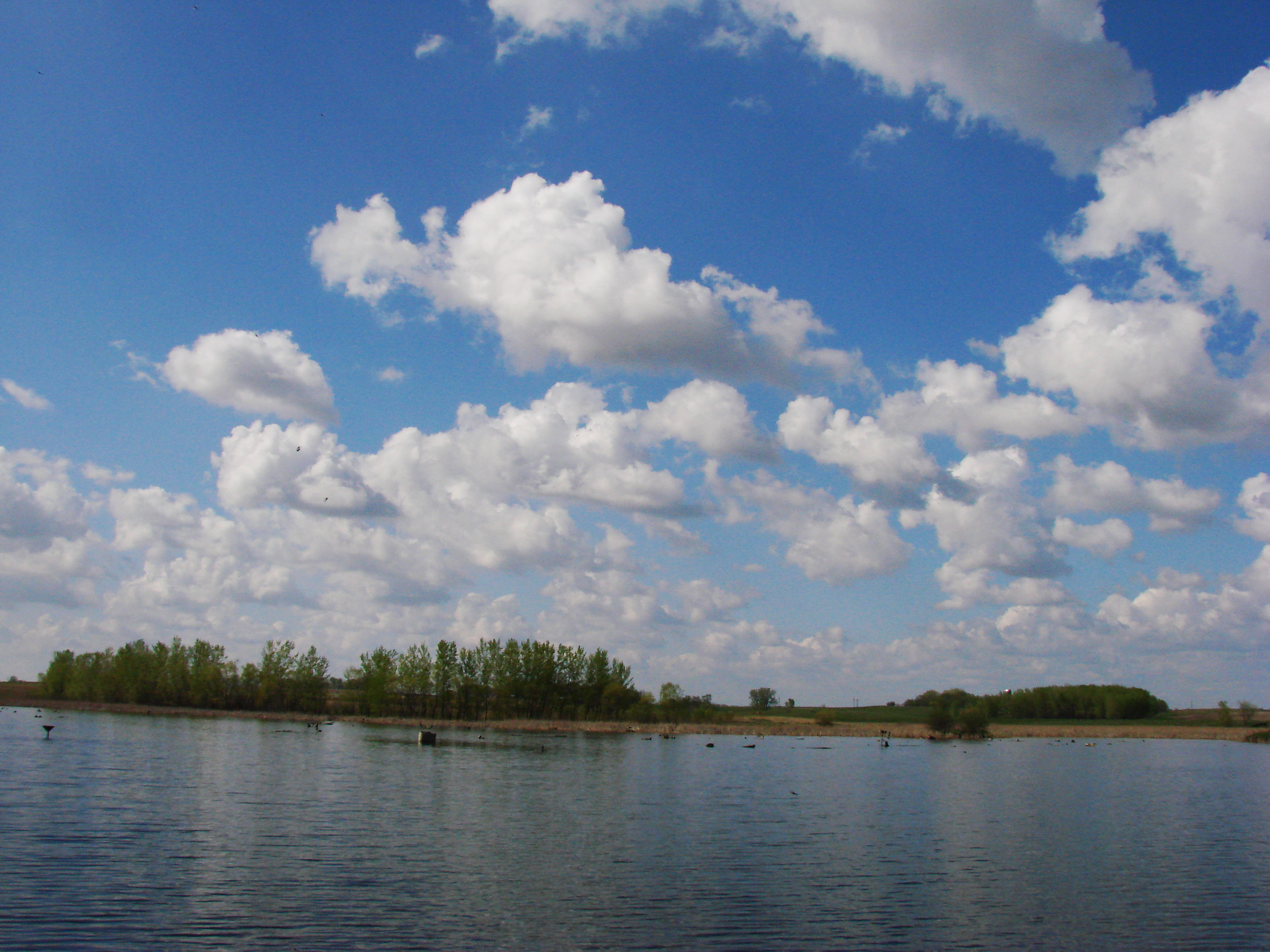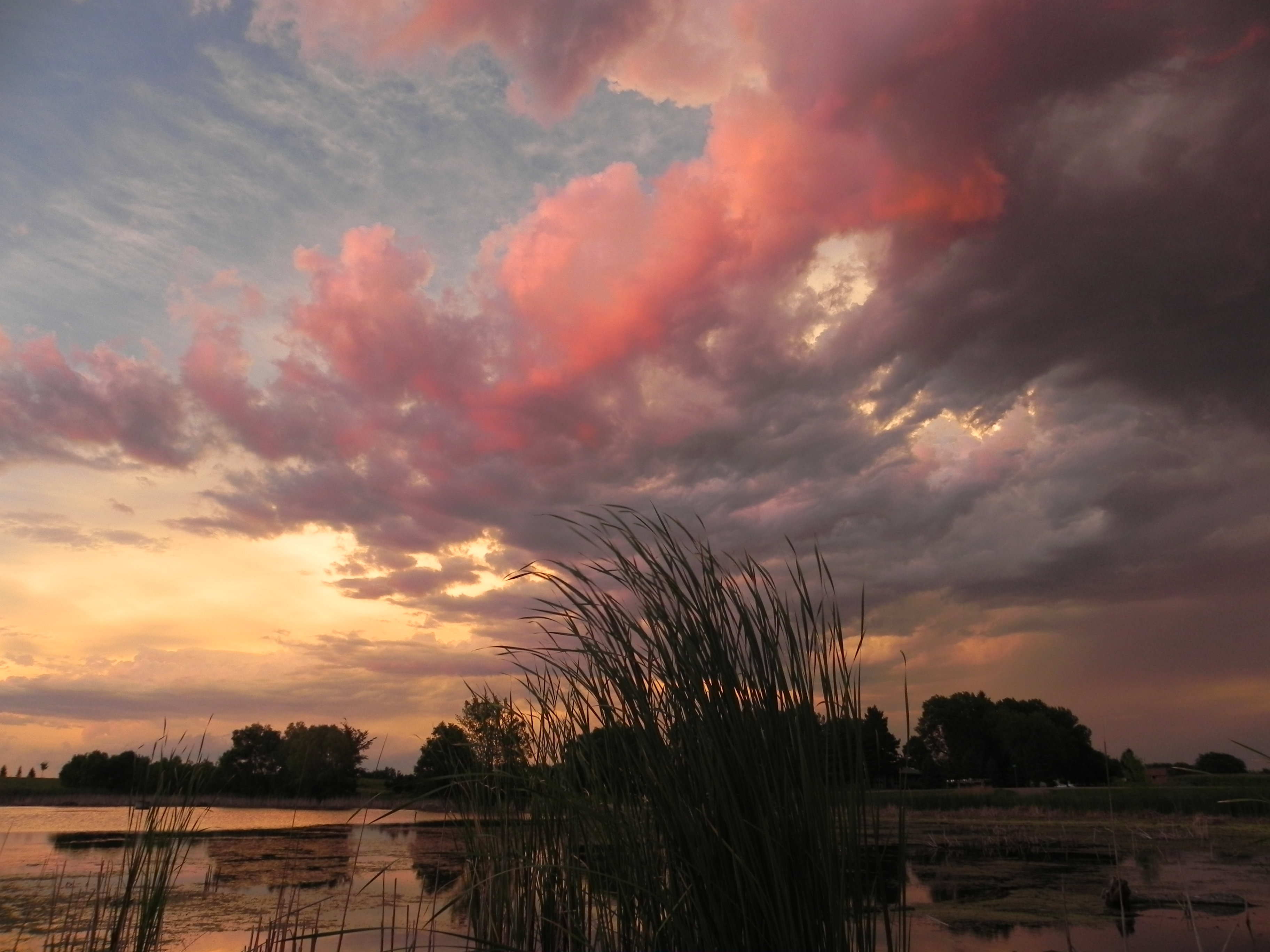 Click here to change this text.
Sunset looking northeast
Click here to change this text.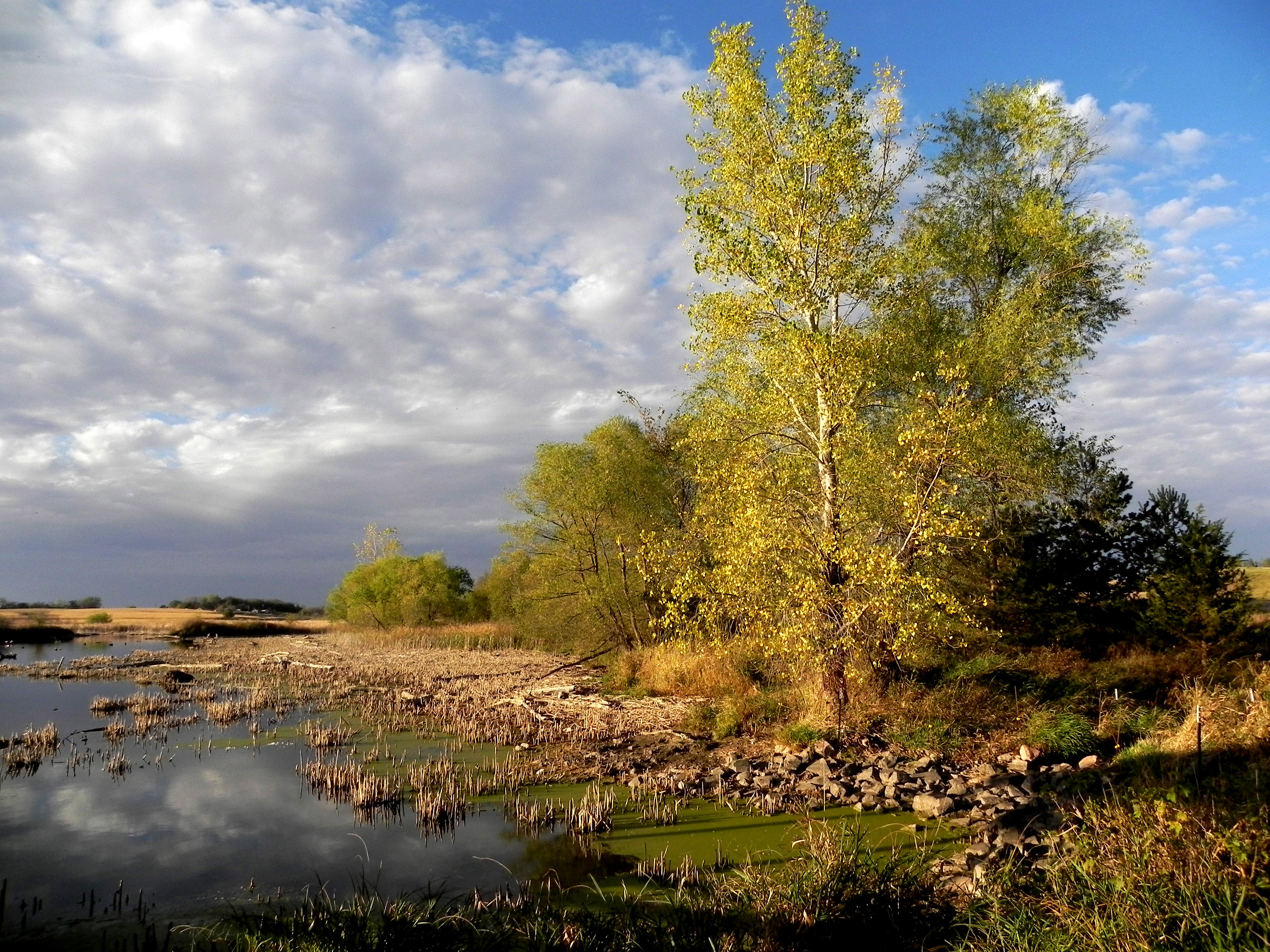 Click here to change this text.